Historical Painting of the Week
Weekly we present an exceptional work in our "History of modern Painting". Painting by Hayter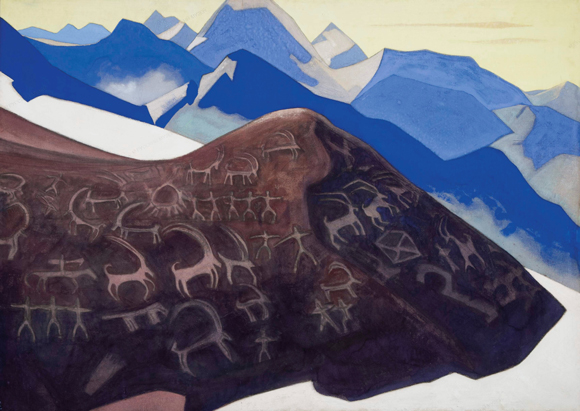 Watch the larger version in the "History of modern Art: Painting of the Week". Each week a new painting is presented, relevant for "Moving Movements".
"Moving Movements" is a survey of the history of modern art, from about 1800 up to 1950. The different painters are compared by decades. All important movements are considered. In this way is shown the only evolution in the history of painting is one of the painter true to himself or herself, working in his or her own specific style. With more then 1000 illustrations in large resolution. This collection keeps growing on the page "painting of the week". On the bottom is the archive of all former paintings of the week, click there on the thumbnails.
Contemporary Painting of the Week
Weekly we present an extraordinary work from Virtual Museum, wonderful contemporary art that touches us, figurative or abstract. For this week we have chosen from page 96,
a work by Moritz Miessi
Watch large version on Virtual Museum page 96
"Virtual Museum" is a collection of wonderful and wondrous contemporary art that touches us, figurative or abstract, nevertheless still original. It is to be seen as complemented to the western museums of contemporary art, showing another kind of art.
Painting by JF shown this week
From paintings by Johan Framhout (link)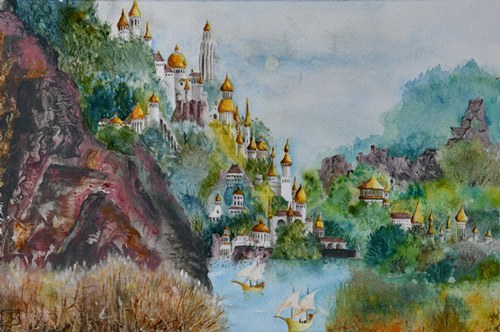 New works are shown on the blog page
Photo of the week
From the pages with photos by Johan Framhout, Gerda Abts and Jens Van Den Bergh. This is near the Somme, France. (link)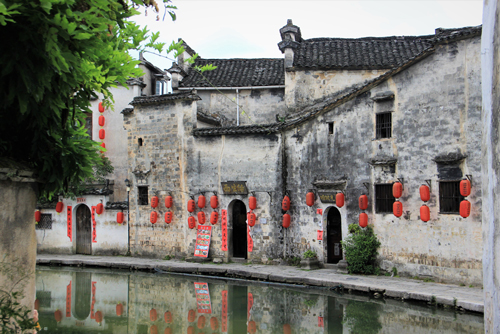 Photography shows the best of the photos by Johan Framhout, Gerda Abts and Jens Van Den Bergh, taken in different countries, as one can see at the beginning page of photography. At the bottom stands the link to the pages with photos of Belgium. The pages called "Art in Belgium" also belong here: photos of different sculptures on public places or expositions in Belgium. When new photos have been added, it is always announced on the blog page
Photos from sculptures, art in Belgium
From the chapter 'Photos of art in Belgium'. The photos are taken by JF, the sculptures (stone, wood, polyester, glass...) & paintings by several artists exhibited in Belgium. This is Middelheim. (link)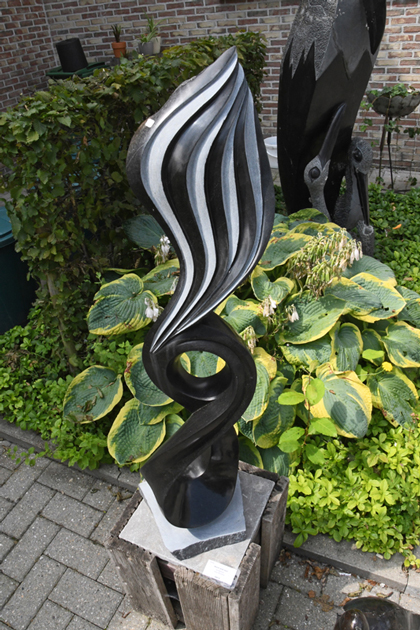 Video, Gerda Abts plays Partita IV by Filippo Sauli on baroque mandolin (link)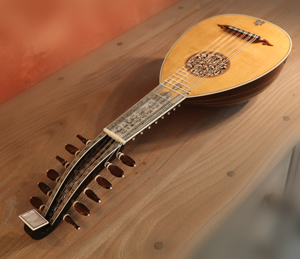 Concert with dance and Greek buffet
'Four Traditions Greek Music'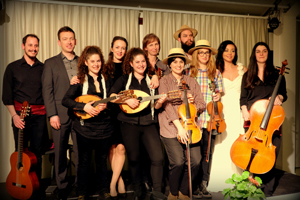 A project by Elina & Maria Markatatou
on Friday 23th of March 2018 at 20.00 h in the Academie voor Woord & Muziek Kapellen Antwerpse Steenweg 146, Kapellen (Belgium)
sea concert calender on gevoeligesnaar.be
On this site
- History of modern art.van de moderne schilderkunst, 'Moving movements', with over thousand illustrations. Additional four times a month a 'Painting of the week' is shown.
- Virtual Museum, over hundred pages with contemporaray paintings, very beautiful and free of violence.
- Paintings by Johan Framhout, abstract as well as figurative
- Games: classical chess game and several original variants of chess
- Photography, photos by Jens Van Den Bergh, Gerda Abts and Johan Framhout. On the bottom is Belgium, flowers in close-up a,d photography from 'Art in Belgium' (mostly sculptures). At the end photos from Belgium anno 1920 from our collections
- Music shows two common projects by Gerda Abts and Johan Framhout. Further more we bring you to the site of Gerda Abts and the mandolin, 'Gevoelige Snaar'.
- On the page 'blog' chronologically the new additions of Jens Van Den Bergh, Gerda Abts and Johan Framhout
- CV Johan Framhout
| | | | | | | | |
| --- | --- | --- | --- | --- | --- | --- | --- |
| SHARE THIS PAGE | | | | | | | |
More on this site:
Literature
The page literature shows two novels written by Johan Framhout as well as some poems. The novel and most of the poems are written in Dutch (see Dutch pages).
New game: Paradise chess
See pages Chess3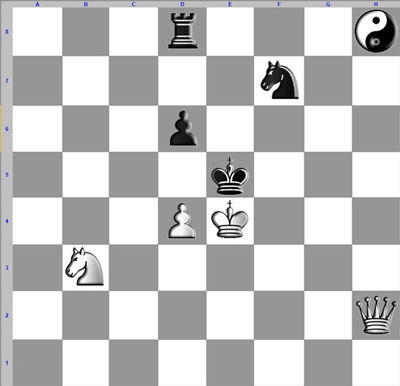 Applied art: illustrations in the site
"Mirorring, search into yourself",
a psychological site, within art7D.