Photography: Gran Canaria 2014 - page 1 (of 3)
Gran Canaria: the way from Fataga to the Roque Nublo
View from our hotel on the water mill and on Fataga. Fataga lies on the road connecting Las Palomas with the middle of the island.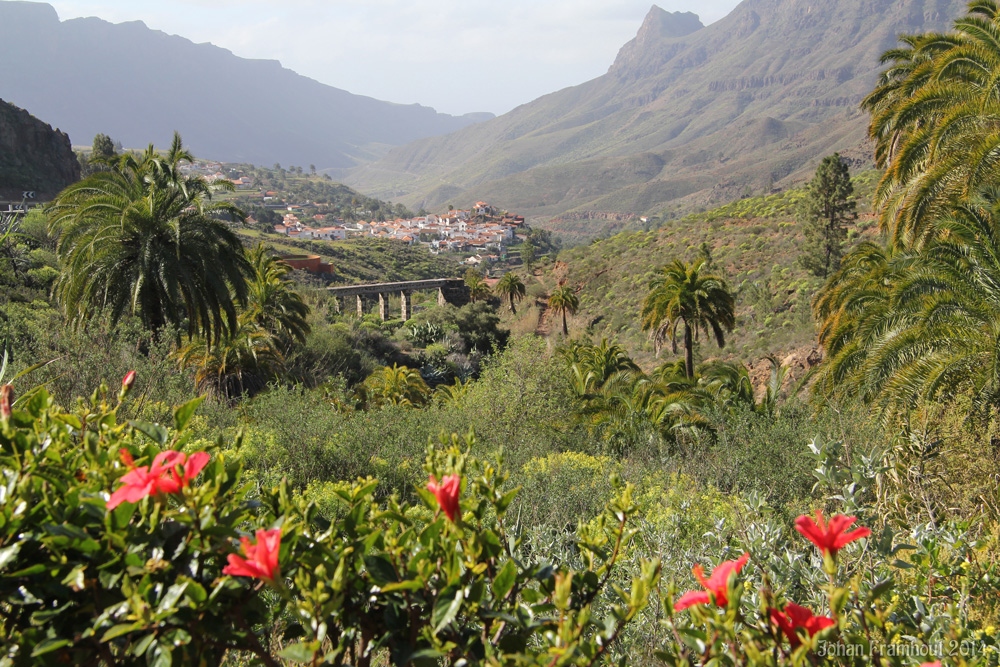 A very peculiar water mill : an aquaduct brings water to a toren where a spiral makes the mill working.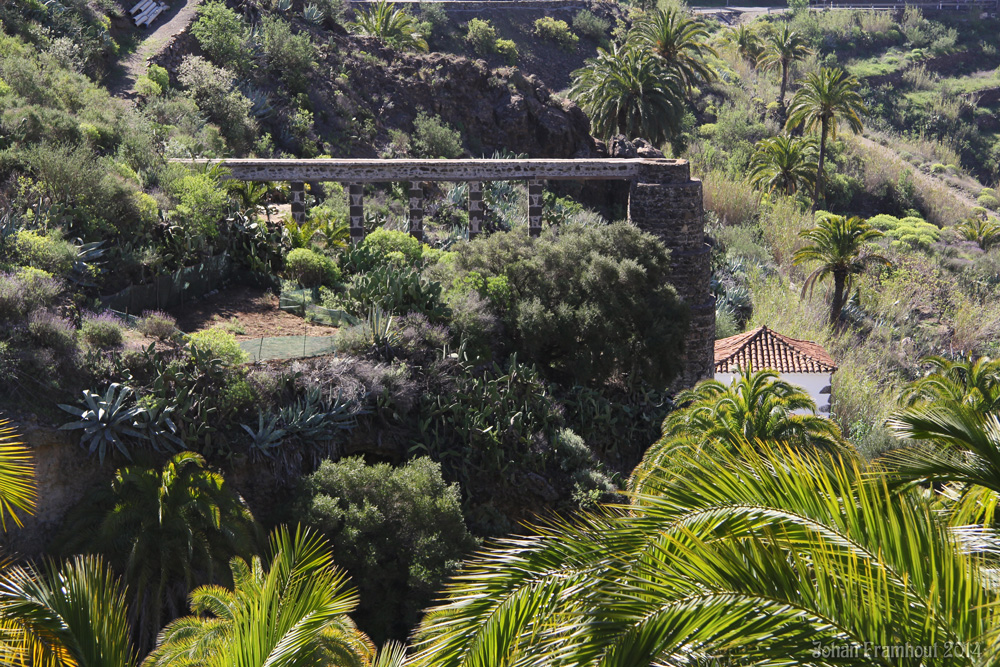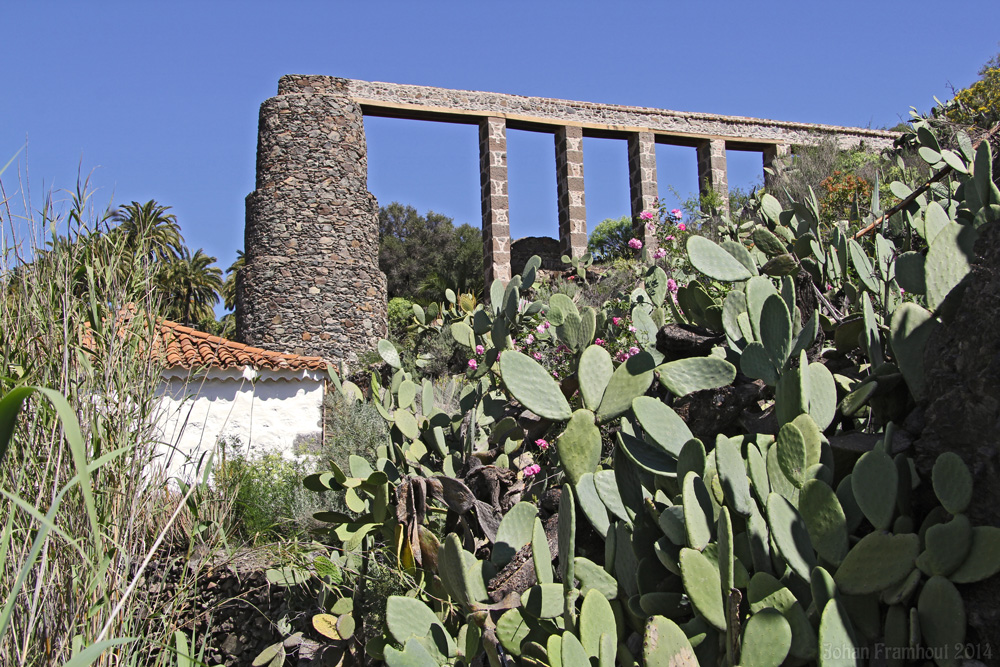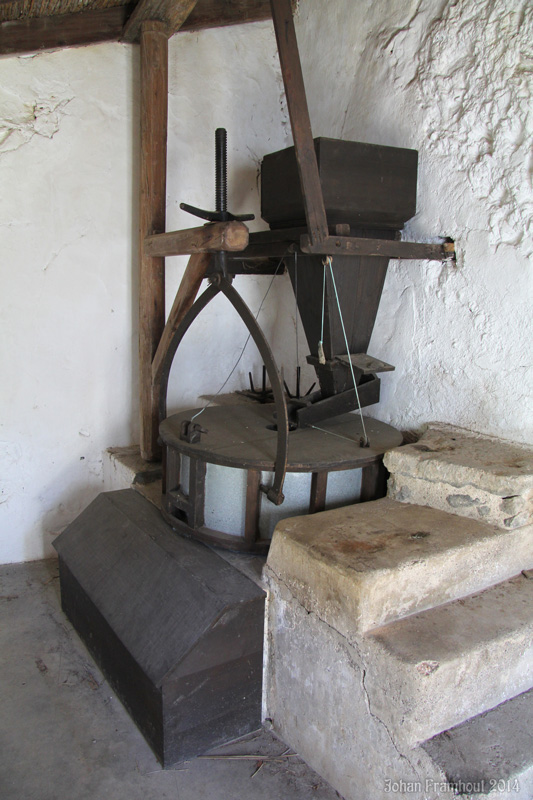 The path to the mill is a bit overgrown but still of use, the old cactusses have trunks resembling trees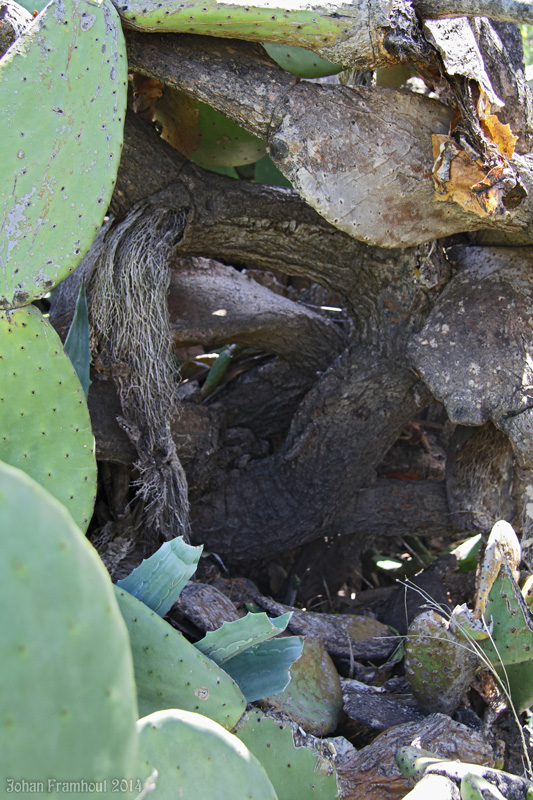 We did find our hotel in Playa del Inglés unenjoyable and moved quickly to a little hotel near the watermill (Finca Molino de Agua):
restauratede old houses in a green palm tree bush, with an ideal climate, a true paradise in an unbelievable rest.
Morning mood.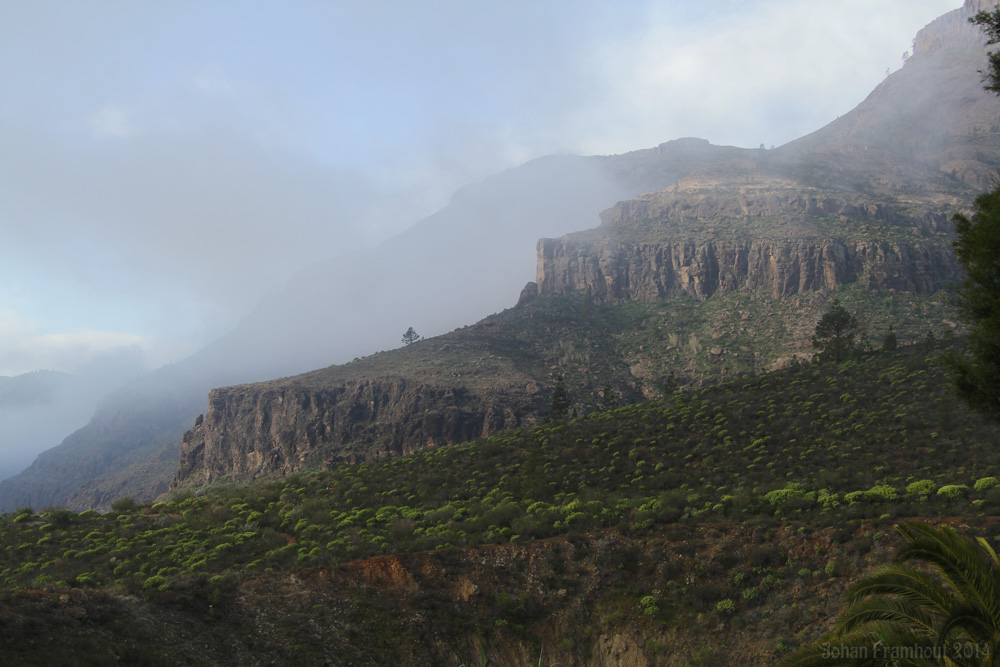 Several nice little gardens between the houses, here a flourishing cactus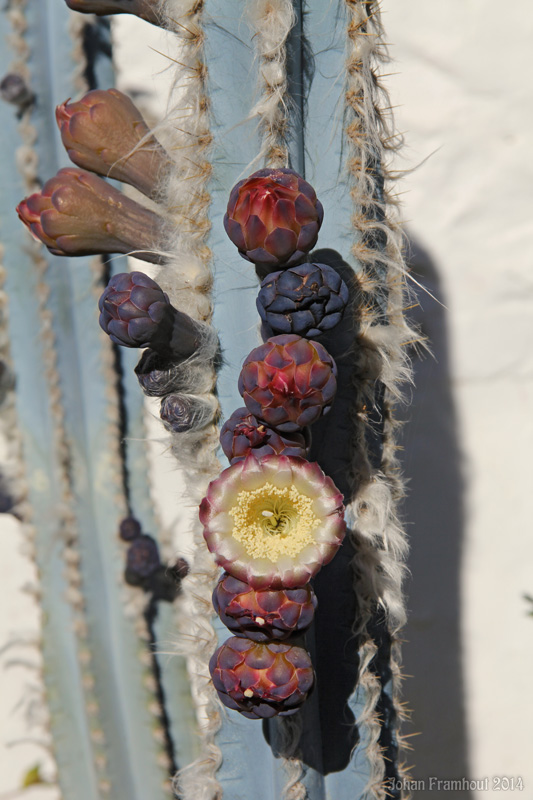 View on Fataga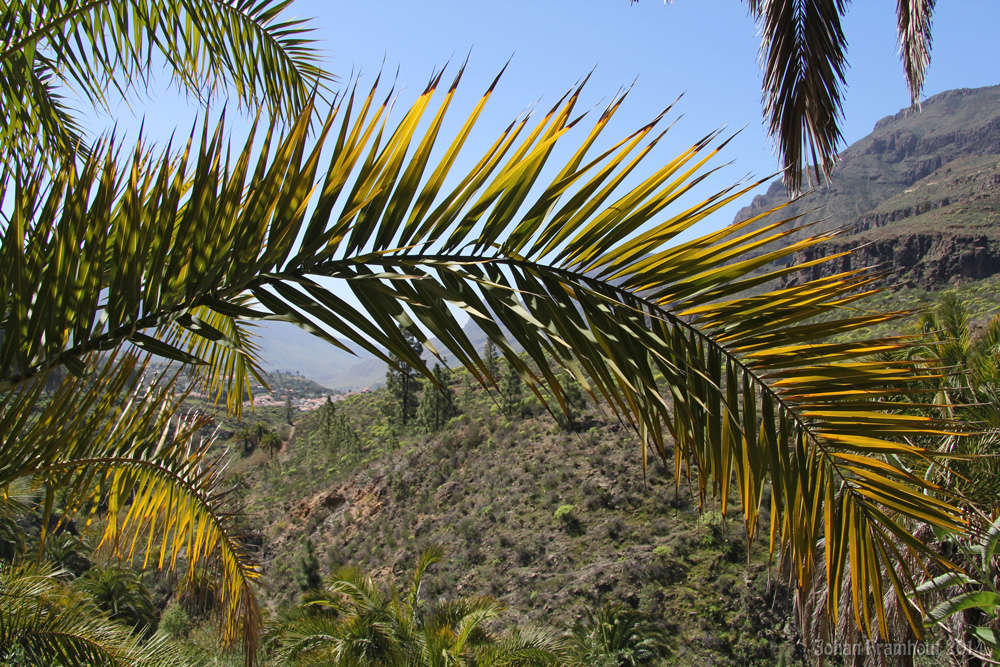 Flourishing tree at the horse stables, underneath a cactus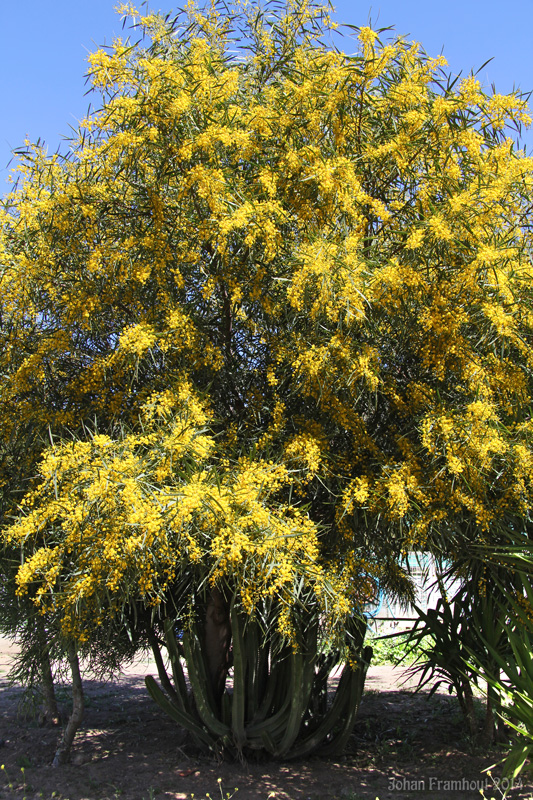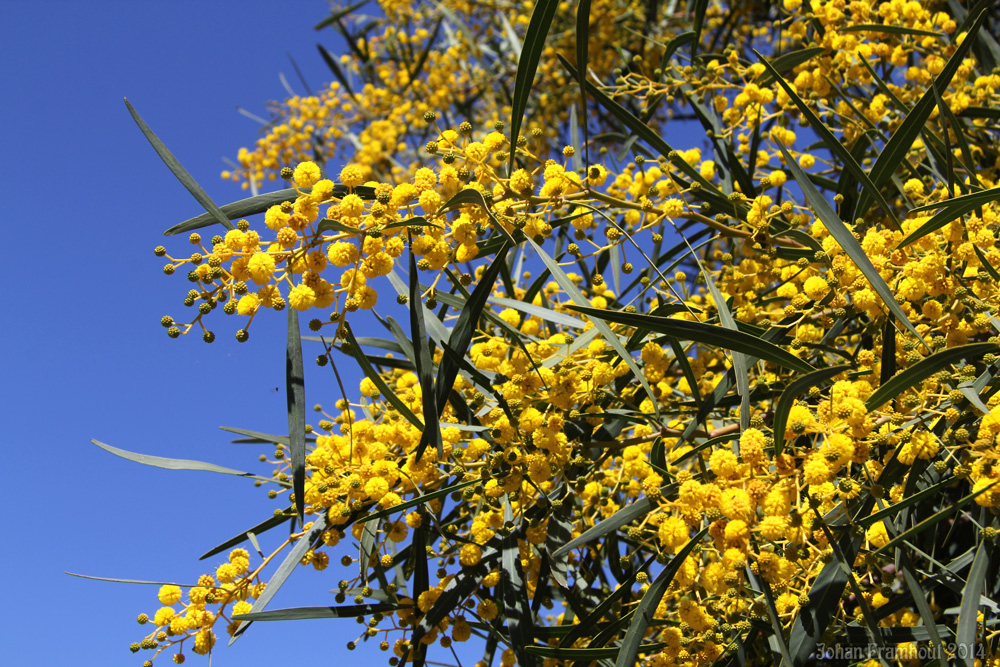 Path from the hotel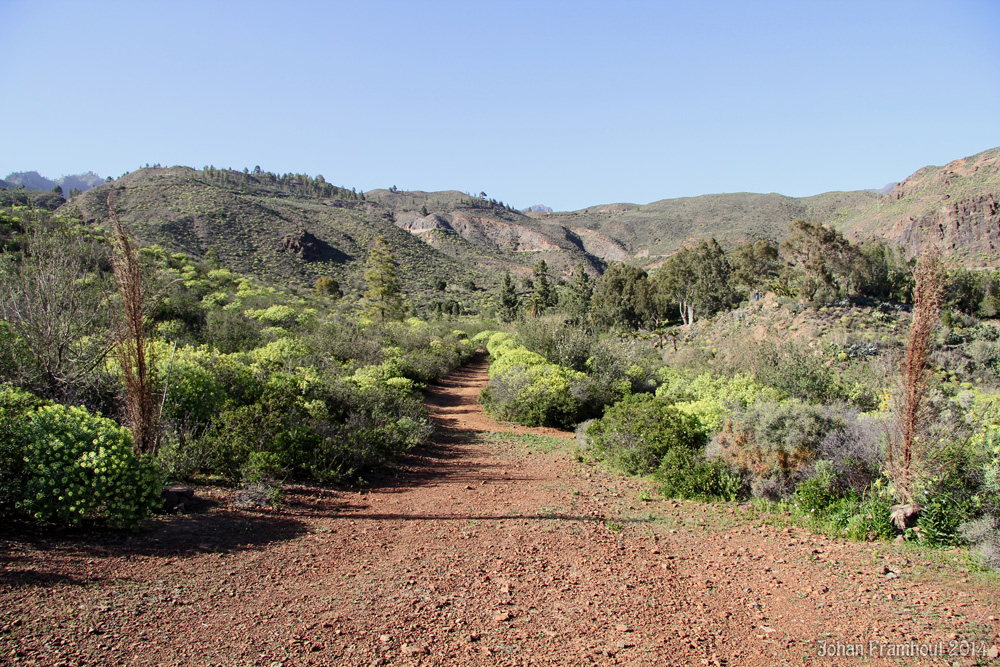 And a little flower on each table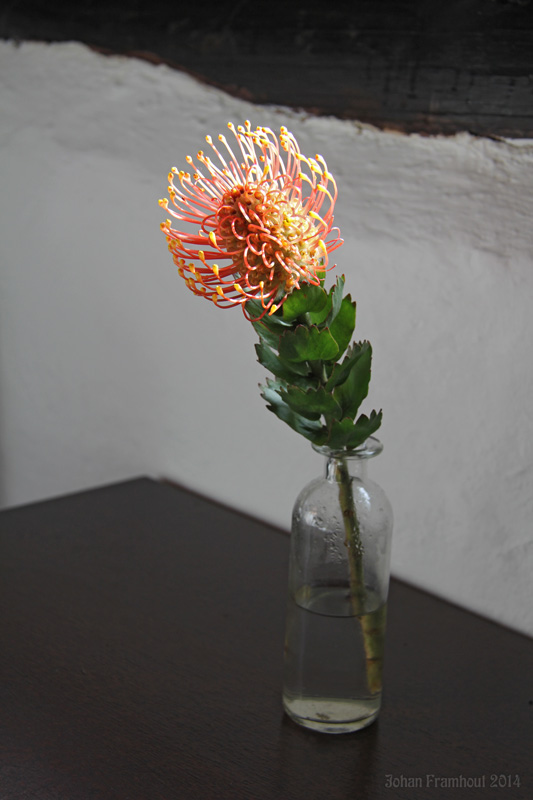 Two Canarian Grey Wagtails (Alpispa in Spanish) exploring the swimming pool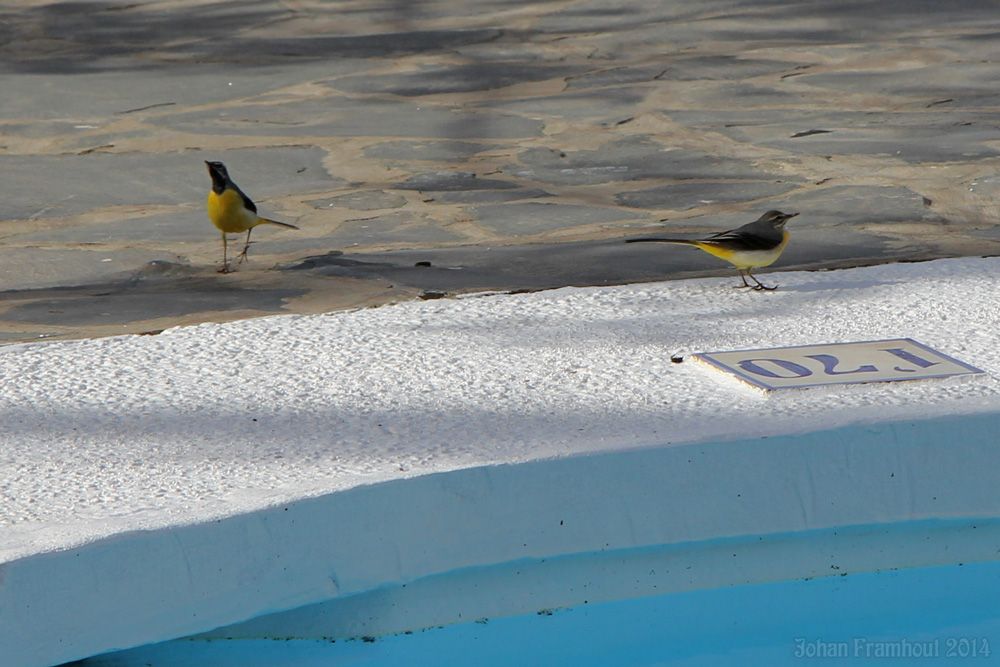 Fataga: please do not disturb our rest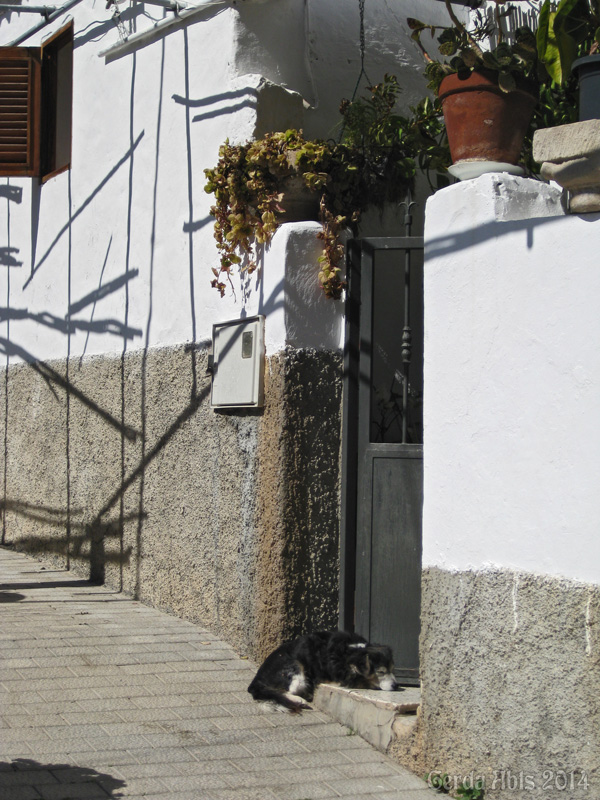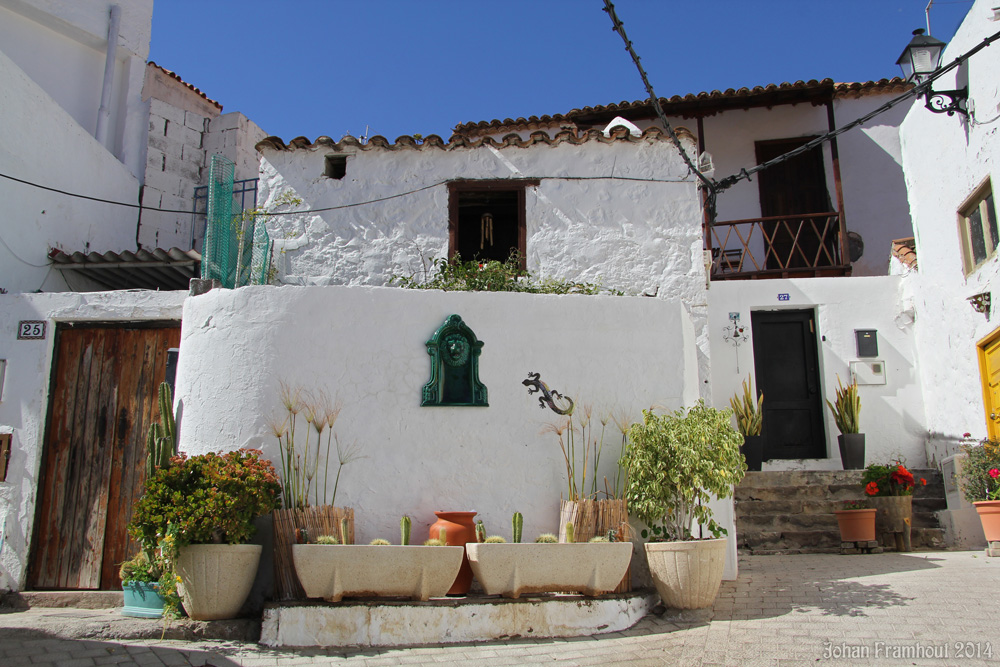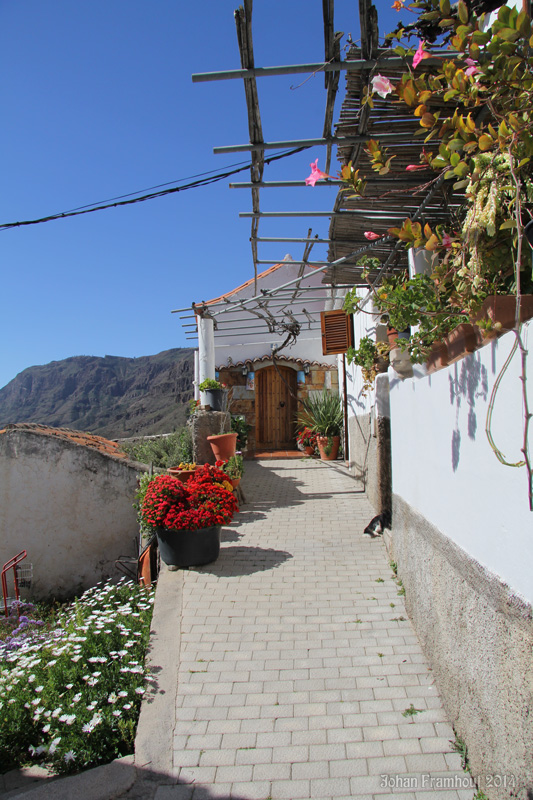 Along the road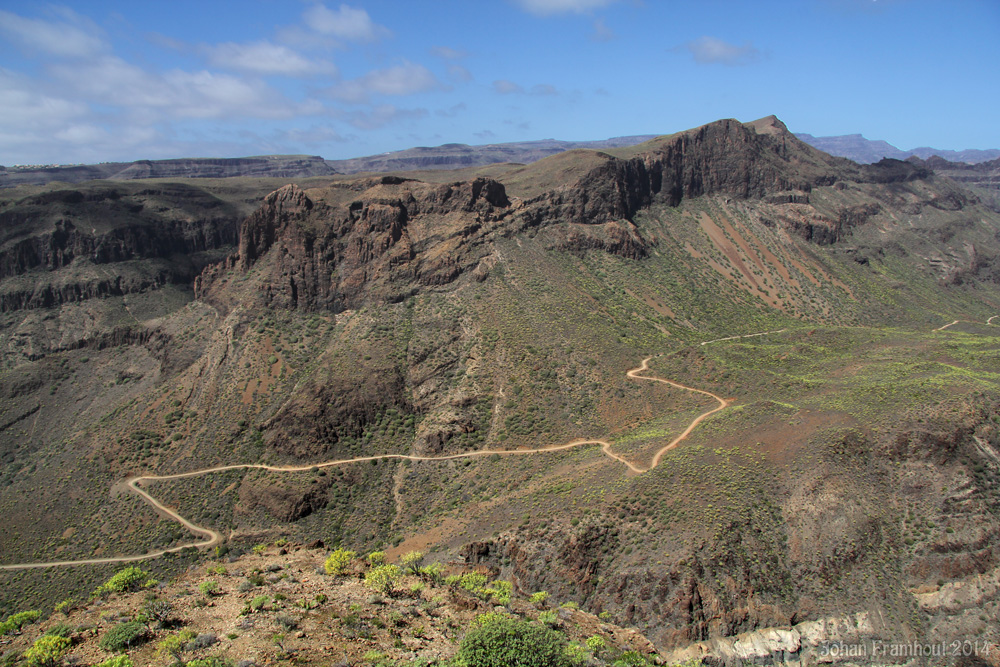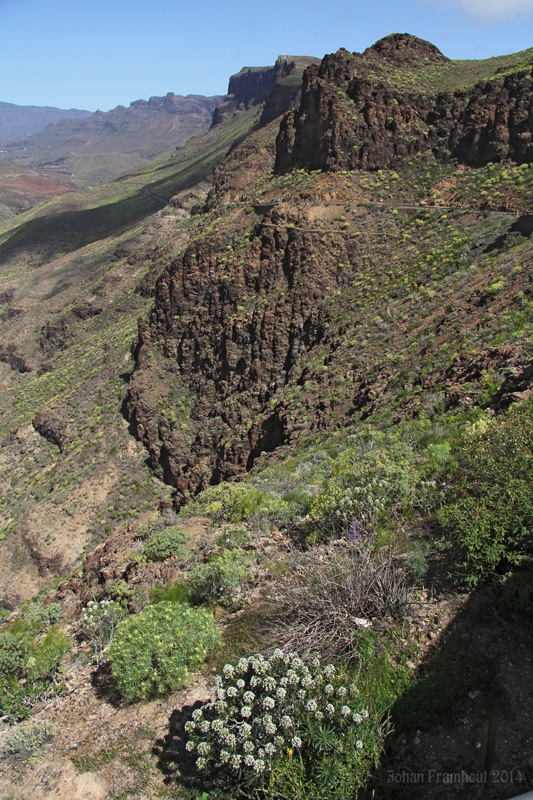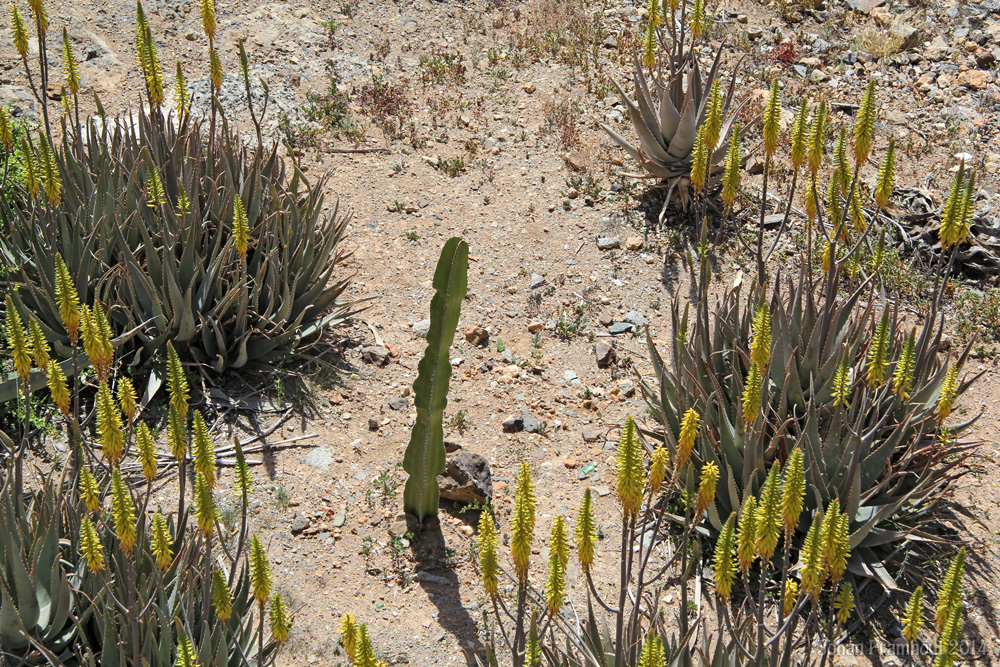 Church of San Bartolomé de Tirajana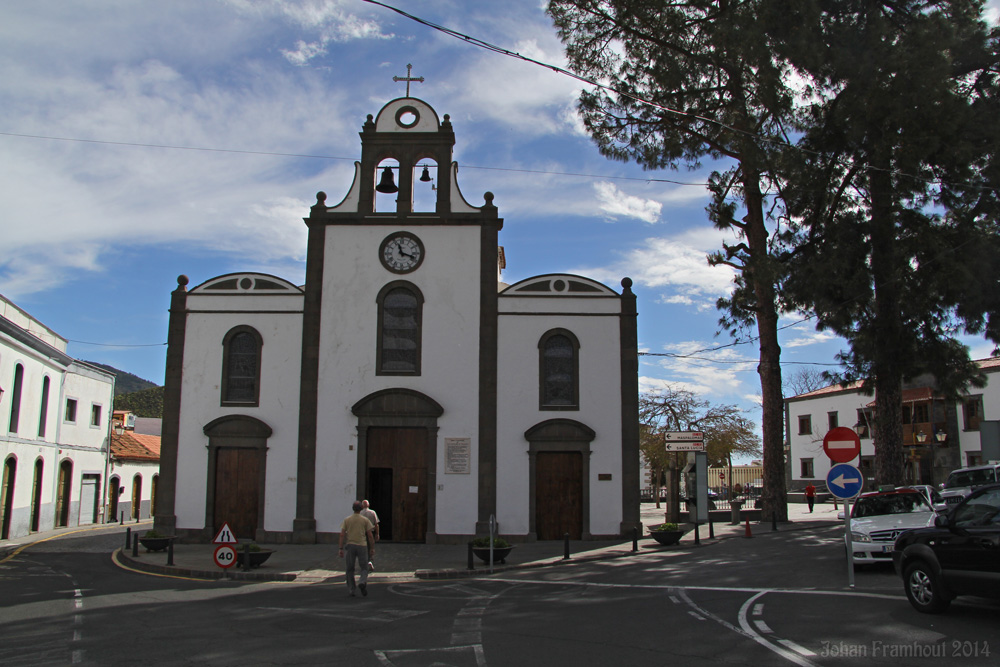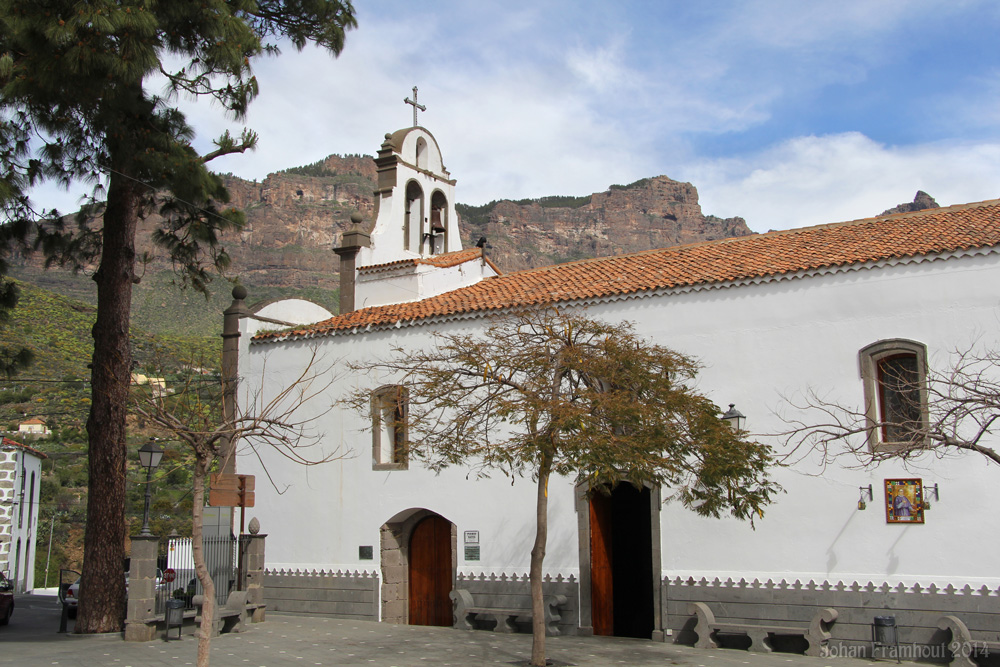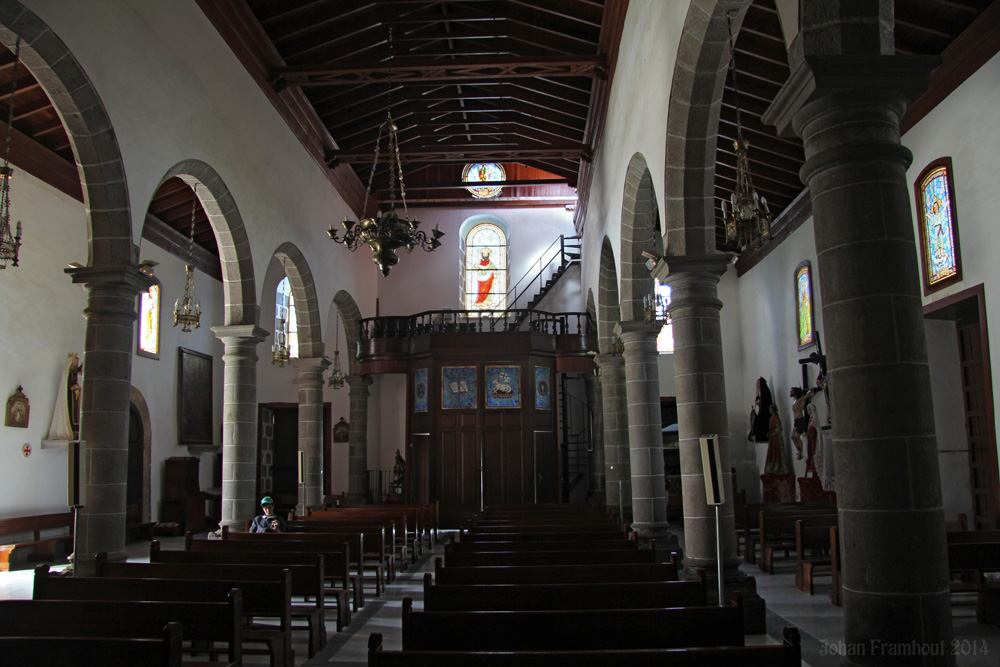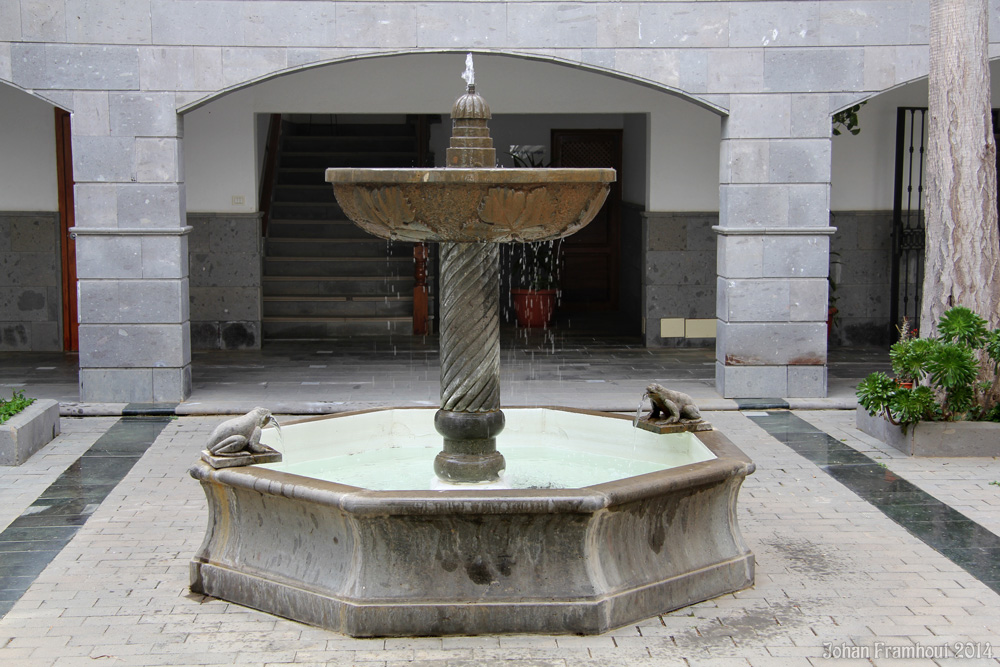 View from San Bartolomé on Santa Lucía de Tirajana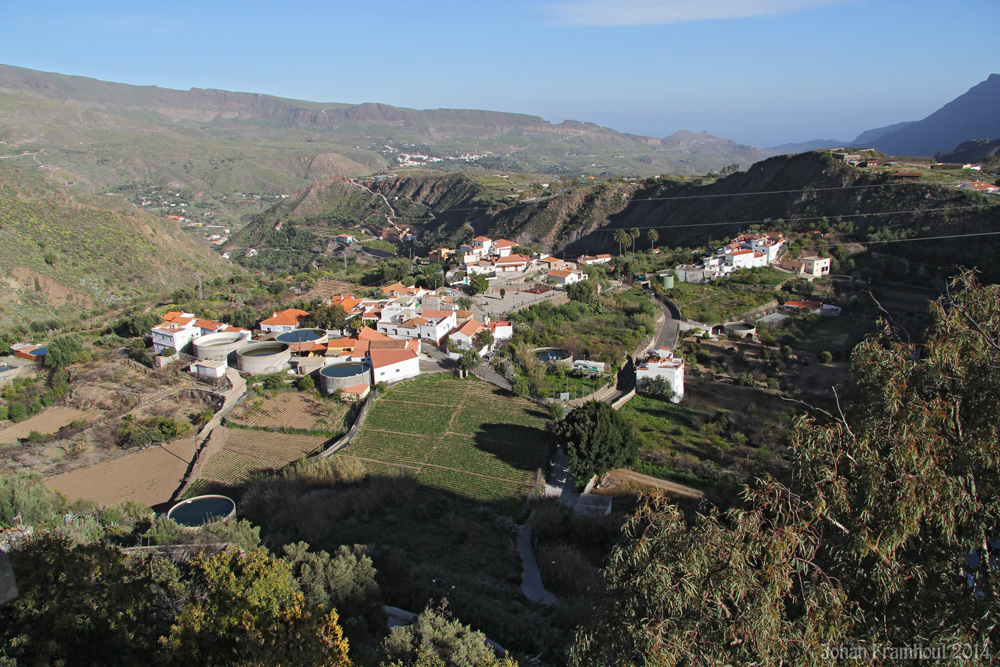 Along the road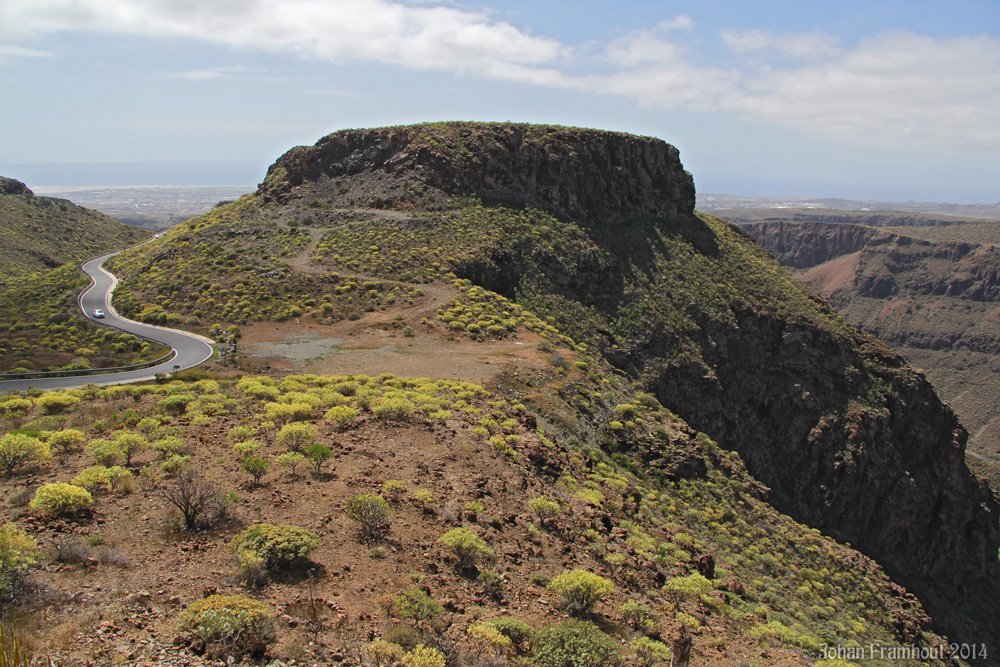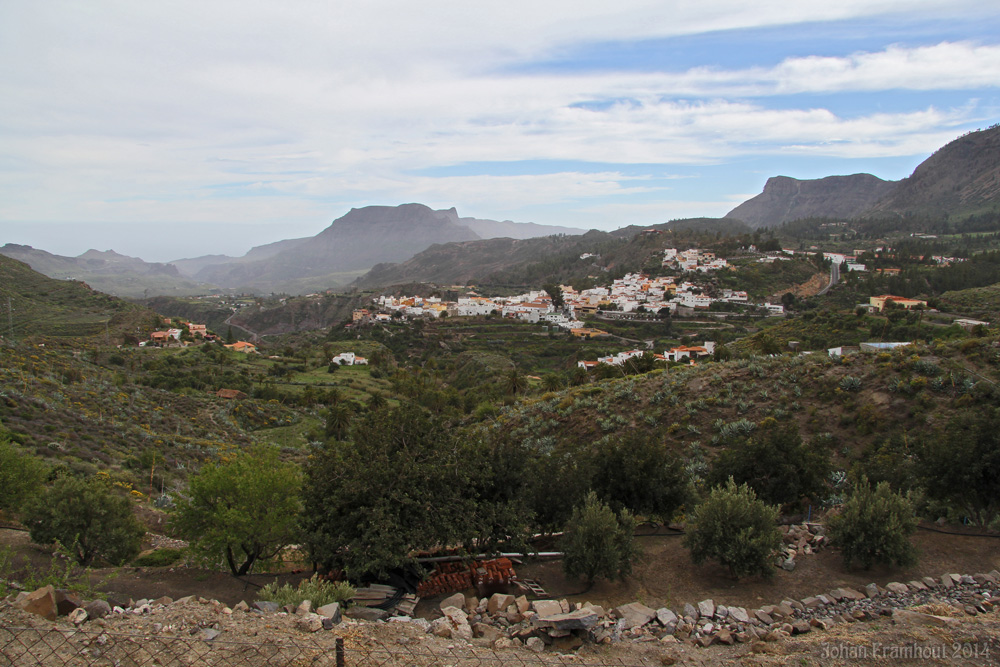 Climbing the Roque Nublo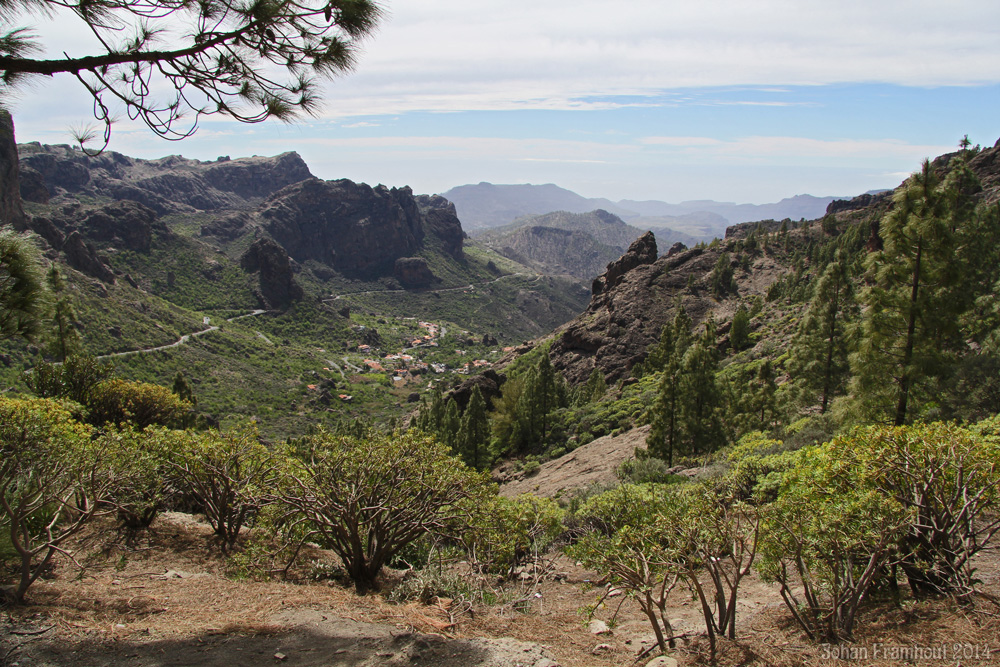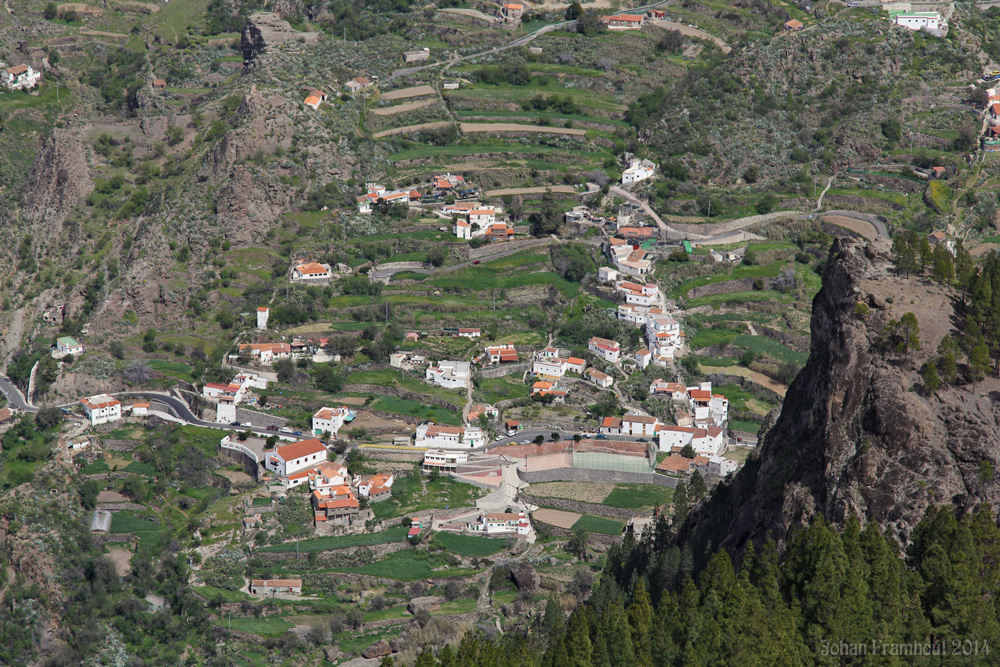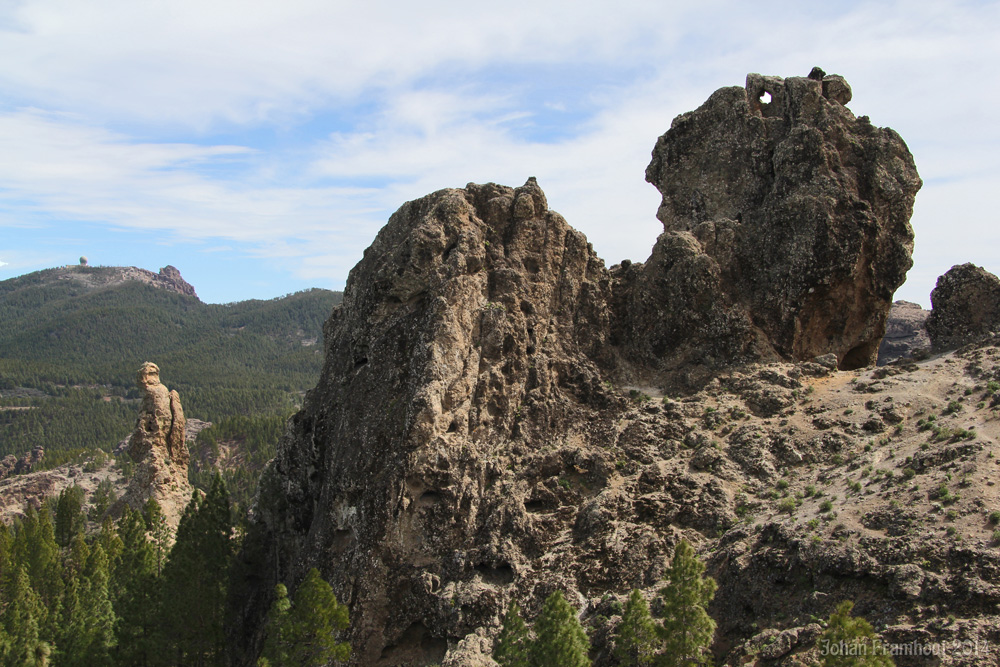 Roque Nublo: these are not caves, the sharp edges reveal earlier lava channels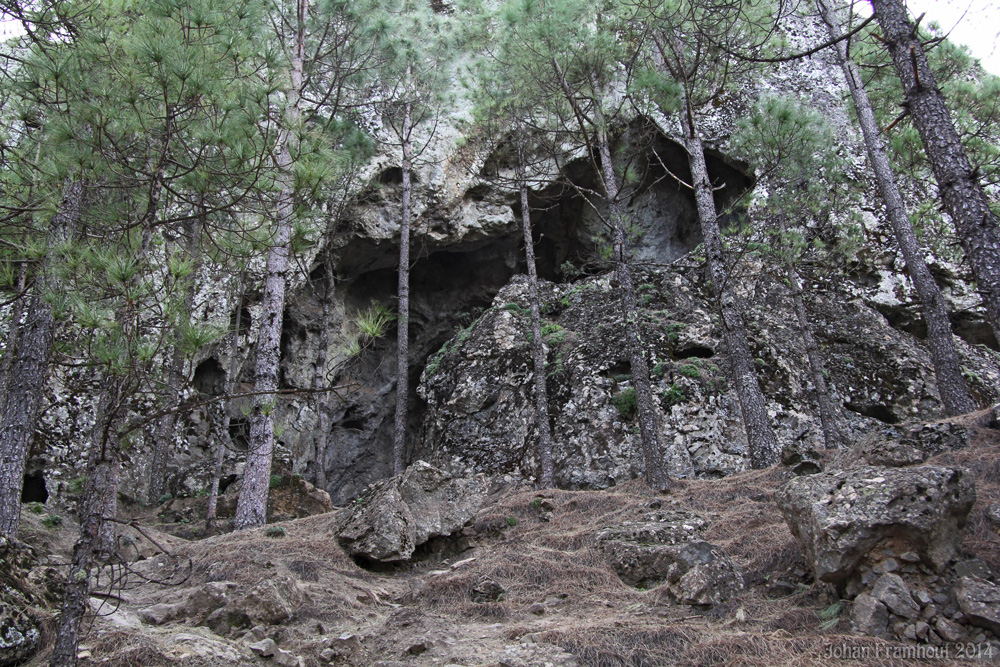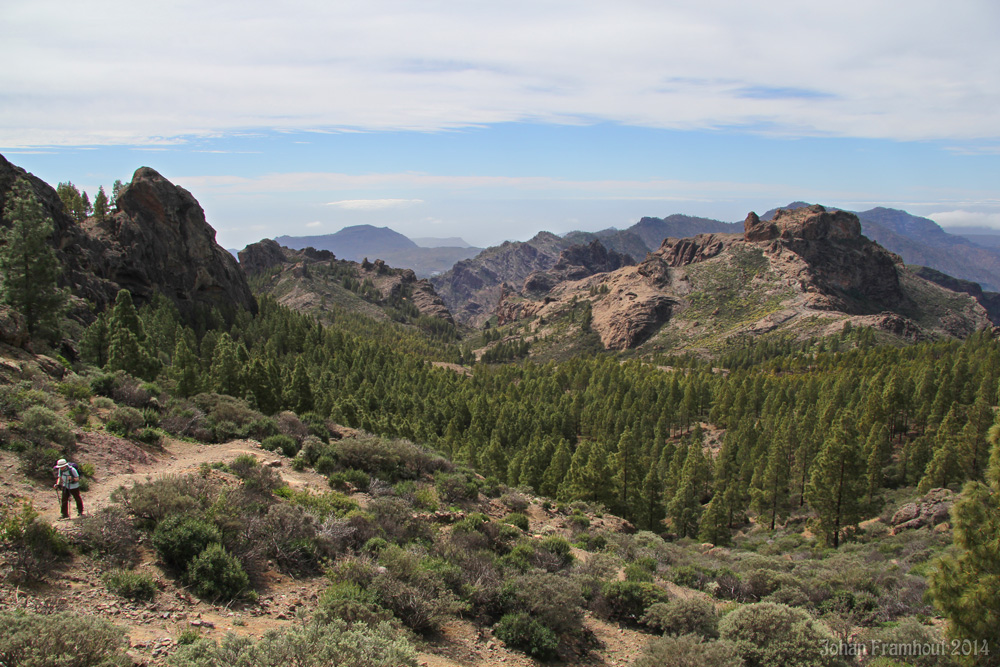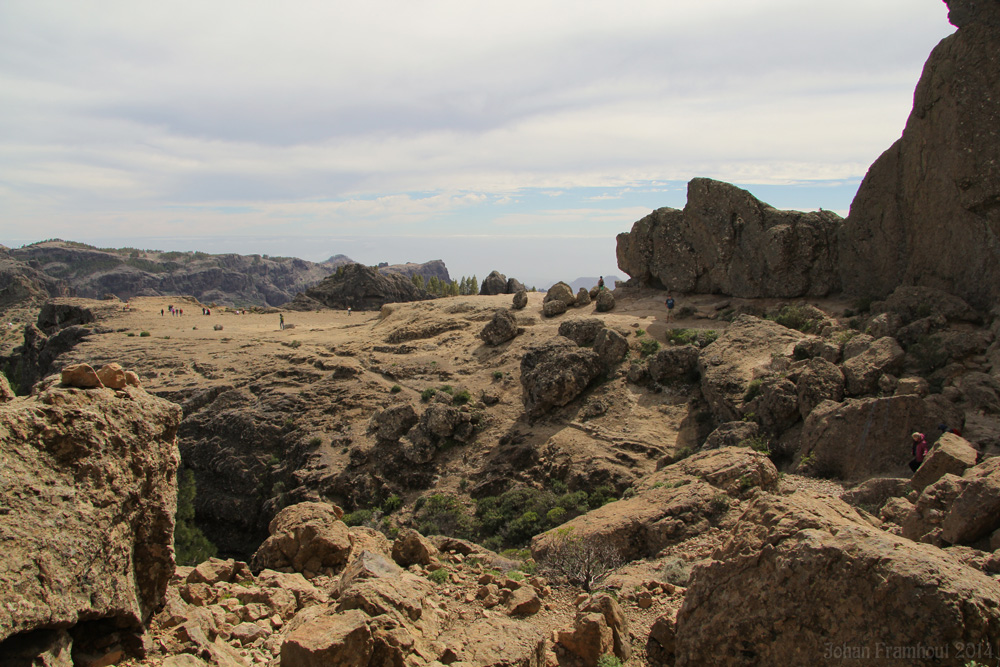 Roque Nublo: this place is regarded by the island inhabitants as the real centre of Gran Canaria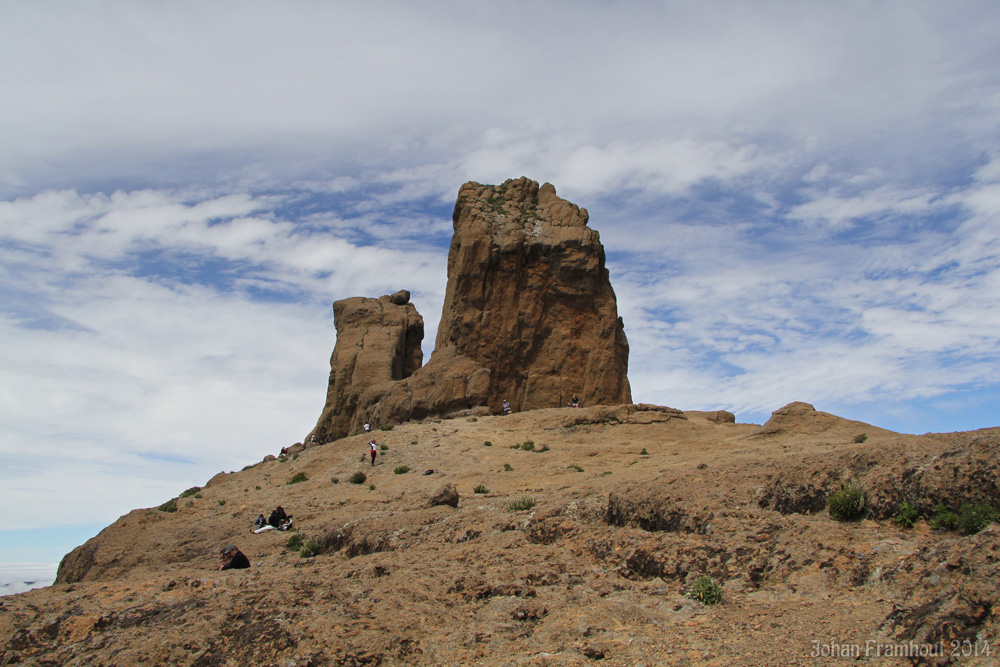 Roque Nublo: view on Tenerife