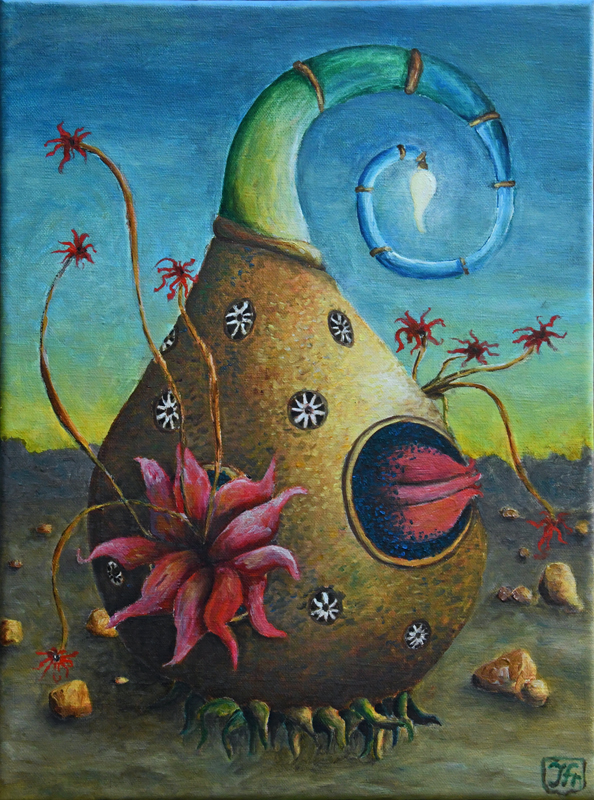 Art7D.be > paintings by J.F. > Doedelaar, oil on linen, 30 cm x 40 cm, by Johan Framhout
Botanical animal. Name is a Dutch, non-existing word, doedelzak means backpipe,
ending with 'laar' such as appelaar or perelaar (apple tree, pear tree).
Art7D.be > schilderijen van J.F. > Doedelaar, olieverf op linnen, 30 cm x 40 cm, Johan Framhout
Plantaardig dier. Naam is bedacht naar de vorm van bepaalde doedelzakken, eindigend op 'laar' zoals appelaar of perelaar.
Click again on the image if the image is too big for your screen.
Wat is er nieuw op art7D.be? Volg het op onze blog

Voeg de blog bij je favorieten!
What's new on art7D.be? Follow our blog

Add the blog to your favourites!
| | | | | | |
| --- | --- | --- | --- | --- | --- |
| SHARE | | | | | |