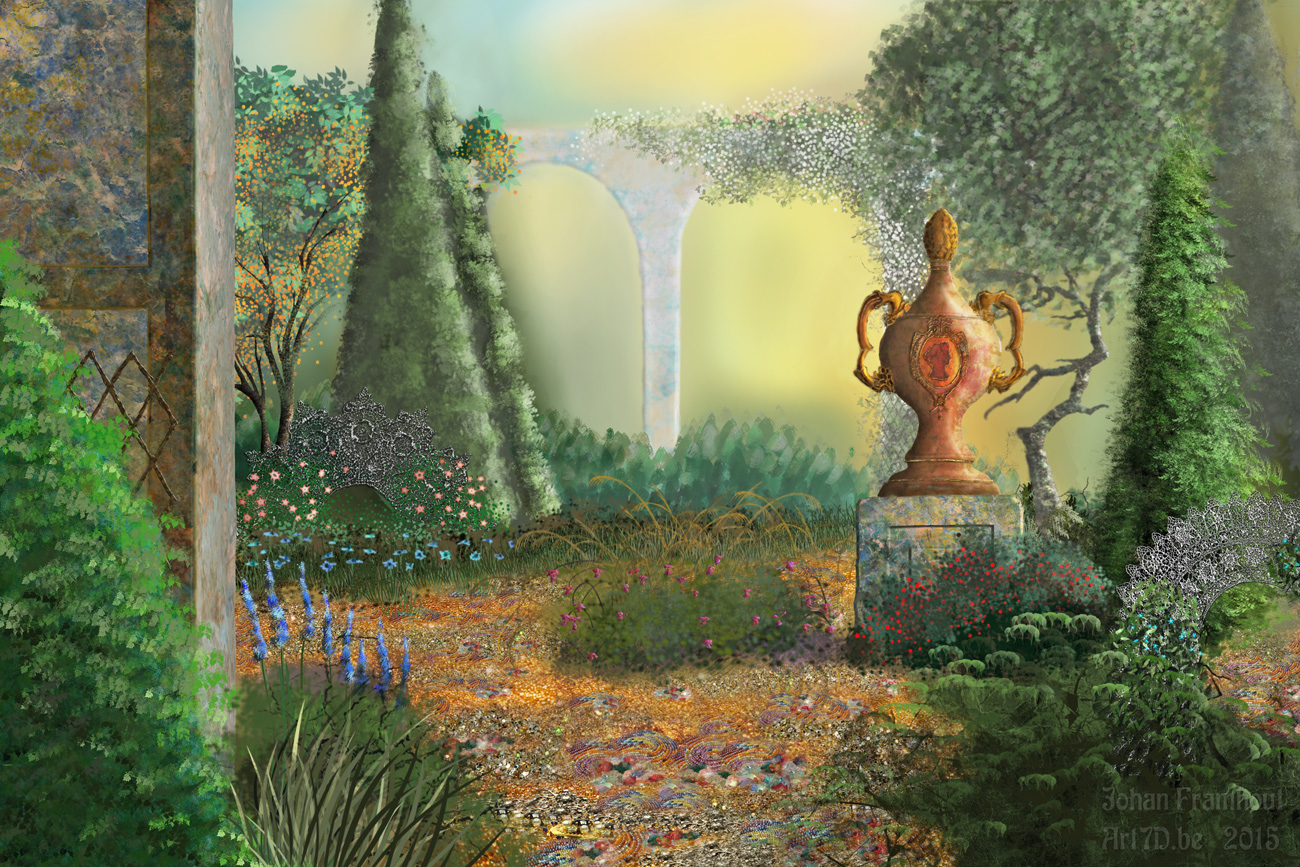 Art7D.be > 3D & digital art > If Gold and Gems become Gravel (by Johan Framhout)
It started with a series of marbles I made with brushes. My new work became a castle garden with not much marble after all.
I wanted a vase in that castle garden, but to my astonishment I discovered what I regarded to be vases, where in fact urns.
I felt the urge to put a portrait of a young woman on it. So the work started to tell a story, although that had never been my intention.
| | | | | | | | |
| --- | --- | --- | --- | --- | --- | --- | --- |
| SHARE | | | | | | | |
Art7D.be > 3D & digitale kunst > Als Goud & Edelstenen veranderen in Grind (Johan Framhout)
Het begon met een reeks marmers die in maakte met penselen. Mijn nieuw werk werd een kasteeltuin
met albijeen toch niet zoveel marmer. Ik wou een vaas in die kasteeltuin,
maar tot mijn verwondering ontdekte ik dat deze soort vazen in feite urnes zijn. Ik had de drang er een portret
van een jonge vrouw op af te beelden. En zo ontstond een verhaal, alhoewel ik nooit die bedoeling had.
Click again on the image if the image is too big for your screen.
Wat is er nieuw op art7D.be? Volg het op onze blog

Voeg de blog bij je favorieten!
What's new on art7D.be? Follow our blog

Add the blog to your favourites!