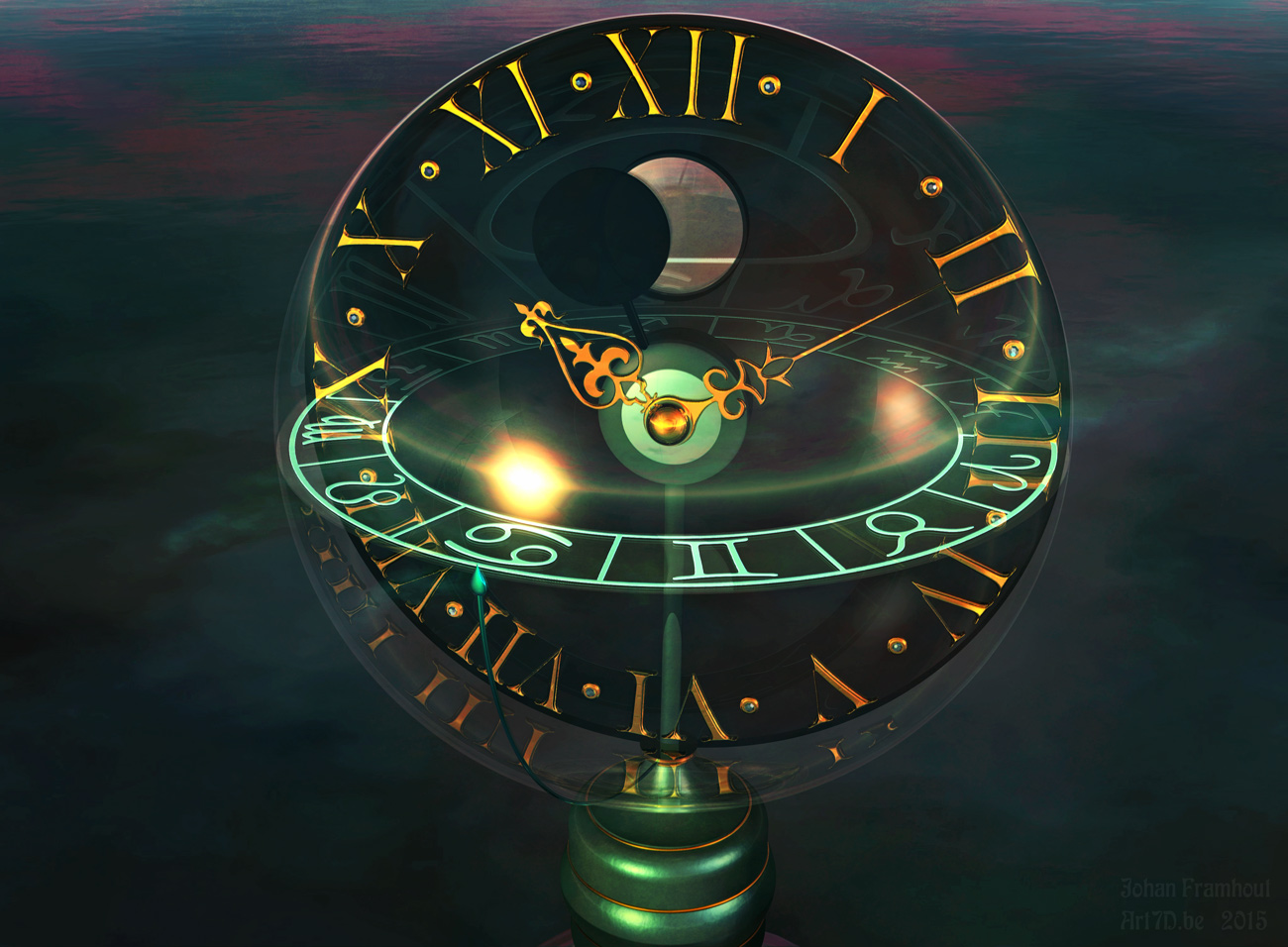 Art7D.be > 3D-art > Watch me, by Johan Framhout
Idea of a clock in a glass sphere. The horizontal zodiac is fixed to the glass sphere, while the position is indicated by the bowed pointer just outside the sphere, turning around the base.
The zodiac is hollow so the minute and the hour hand can pass through. It doesn't look perfect because of the distortion of the glass sphere.
Above the spindle the moon phase is shown.
| | | | | | | | |
| --- | --- | --- | --- | --- | --- | --- | --- |
| SHARE | | | | | | | |
Art7D.be > 3D-kunst > "Watch me" van Johan Framhout
Idee van een klok in een glazen bol. De horizontale dierenriem zit vast aan de bol, terwijl de stand wordt aangeduid door de gebogen wijzer net buiten de bol, draaiend rond de voet.
De dierenriem is hol zodat de wijzers van de verticale klok kunnen passeren. Het lijkt niet helemaal zo, als gevolg van de verbuiging van de glazen bol.
Boven de as wordt de maanstand weergegeven.
Click again on the image if the image is too big for your screen.
Wat is er nieuw op art7D.be? Volg het op onze blog

Voeg de blog bij je favorieten!
What's new on art7D.be? Follow our blog

Add the blog to your favourites!