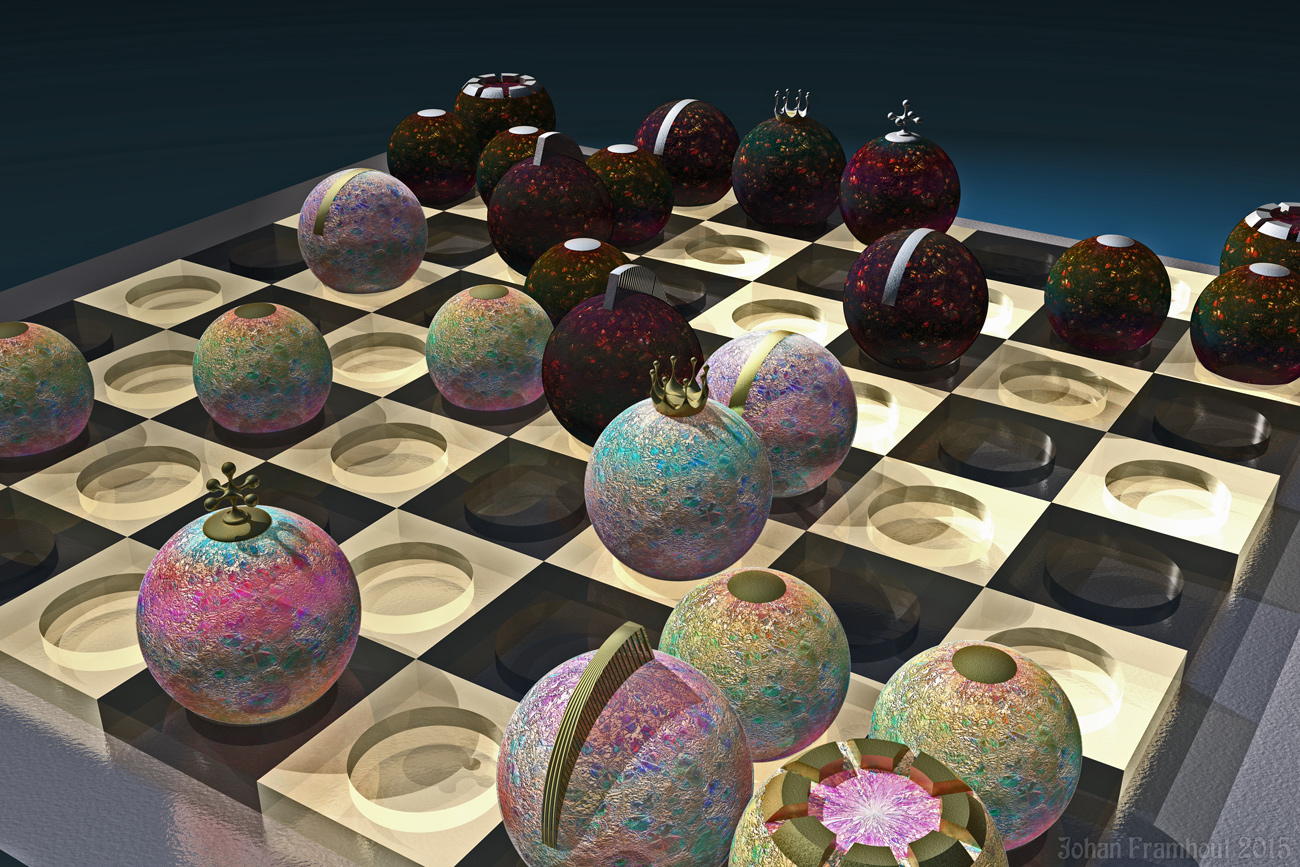 Art7D.be > 3D-art > Spherical Chessmen, by Johan Framhout
Made in Bryce7. I never saw spherical chessmen so I thought why not? When used to it, it has an advantage: the chessmen are always right in the middle of the field.
The symbols were kept: the splitted hat of the bisschop, the merlons of the rook, the mane of a horse (knight), the cross of the king and a crown for the queen.
This opening scene is called Breyer-gambit.
| | | | | | | | |
| --- | --- | --- | --- | --- | --- | --- | --- |
| SHARE | | | | | | | |
Art7D.be > 3D-kunst > Bolvormig schaakspel van Johan Framhout
Gemaakt met Bryce7. Nooit zag ik bolvormige schaakstukken, dus dacht ik waarom niet? Als men het gewoon is, blijkt het ook een voordeel te hebben: de stukken staan altijd precies temidden het veld.
De symbolen zijn behouden: de gespleten hoed van een bisschop (loper), de kantelen van de toren, de manen van het paard, het kruis van de koning en de kroon van de koningin (dame).
Deze opening heet Breyer-gambiet.
Click again on the image if the image is too big for your screen.
Wat is er nieuw op art7D.be? Volg het op onze blog

Voeg de blog bij je favorieten!
What's new on art7D.be? Follow our blog

Add the blog to your favourites!