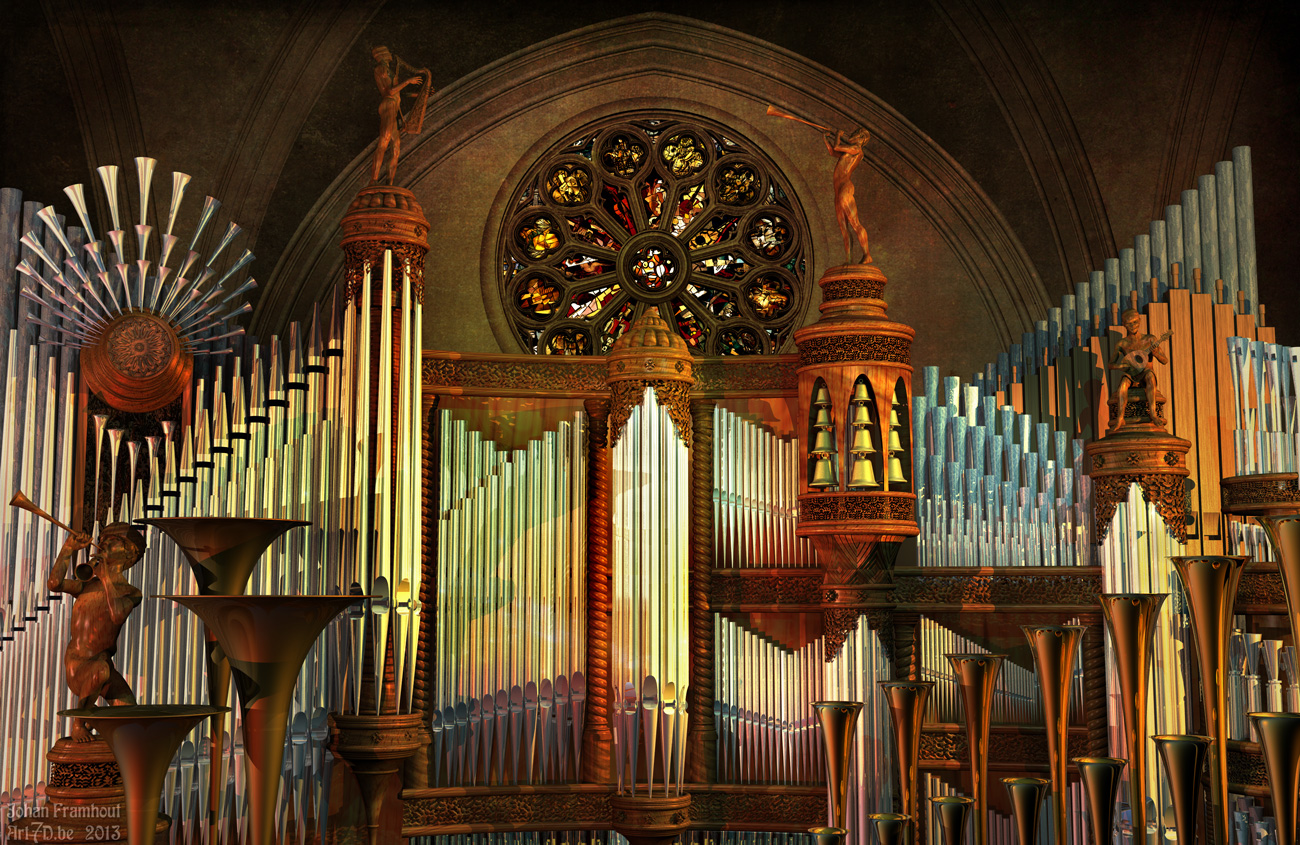 Art7D.be > 3D-art > Asymmetrical Organ (Johan Framhout)
I wanted to build a wild compositon with all kind of organ pipes. I studied a lot of organs,
all pipes exist in particular organs somewhere, included the bells (I discovered on a photo by Dodo91 here on Deviantart).
Completely made in Bryce, had to make it in three different parts to render, otherwise it was "out of memory".
Put together in Photoshop, with some afterwork.
| | | | | | | | |
| --- | --- | --- | --- | --- | --- | --- | --- |
| SHARE | | | | | | | |
Art7D.be > 3D-kunst > Asymmetrisch Orgel (Johan Framhout)
Ik wou een wilde compositie van orgelpijpen. Daartoe bestudeerde ik tal van orgels, alle pijpen bestaan dan ook in orgels ergens, zelfs de klokken
(ontdekt op een foto van Dodo91 op Deviantart). Volledig gemaakt in Bryce, in drie verschilldende delen gerenderd,
anders is het programma "out of memory". Hersamengesteld in Photoshop, enig nawerk.
Click again on the image if the image is too big for your screen.
Wat is er nieuw op art7D.be? Volg het op onze blog

Voeg de blog bij je favorieten!
What's new on art7D.be? Follow our blog

Add the blog to your favourites!